Annual event offers a variety of travel information and festival news from about 120 participating municipal governments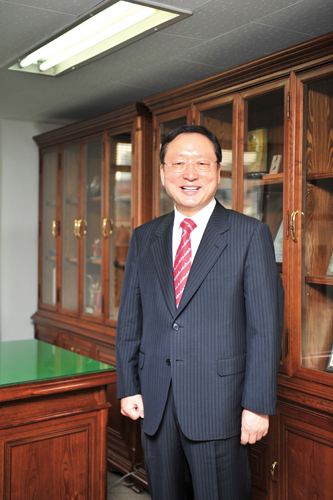 Korea Tourism Association Chairman Nam Sang-man
Korea Travel Expo 2013, organized by Korea Tourism Association (Chmn. Nam Sang-man), promises to serve as a good opportunity for travel enthusiasts to get a glimpse into major travel sites in every nook and corner of the nation.
The expo, marking its 10th year, will kick off for a four-day run on Feb. 28 at COEX in Seoul. It will provide a variety of travel information and festival news from about 400 participating local governments and business exhibitors. The expo will highlight new forms of tourism, which has become the subject of attention from travel enthusiasts anew, ranging from "Olle" walking paths for travelers and sea fishing off the South Coast to camping, staying at forest retreats, and other experiences.
True to the theme "First, Travel in My Country," reflecting on the older generations' nostalgia for the past and the resurgence of old-fashioned modes, the expo will prominently feature major tourism sites each local government recommends for those who want to make this year's first trips, the secretariat of Korea Travel Expo 2013 said.
An eye-catcher at the expo is the Island Pavilion, which will feature the nation's eight scenic islets °™ Yeosu, Wan-do, Jin-do, Taean, Boryeong, Dangjin, Tongyeong, and Geoje. Spectators will be enthralled by the pavilion, modeled after the shape of the eight islands, and they will be given a chance to get a hands-on experience on a yacht on display there.
Travel writers will be stationed to provide tips for those who want to join in "this year's first journey to my country." Some of them will also give relay lectures.
Visitors at the "My Country Public Relations Village" Pavilion will get a glimpse into major tourism attractions, travel products, experiences, and festivals that each local government recommends. Spectators at the "My Country Theme Village" get an insight into travel trends, while those visiting the "Travel Information Village" will be offer ed the latest travel package each organization, travel agency, theme park, and resort release. Local indigenous products will be sold at affordable prices at the "My Country Specialties Village," while travel items and memorabilia will be available at the "My Country Shopping Village."
The Theme Pavilion will be a reminder of the history of the Korea Travel Expo, now marking its 10th anniversary. Equipment specially designed for visitors' first-hand experiences through the five senses will be operated to give them a look at "healing travels" aimed at travelers' experiences in the forests and the sea.
At the
expo site, there will be a variety of performances from each participating local government. Spectators will be surprised at the results of lotteries, to be held throughout the expo period.
Admission to the expo is 5,000 won, but for people who pre-register online, admission will be free. Online registration will be available until Feb. 21.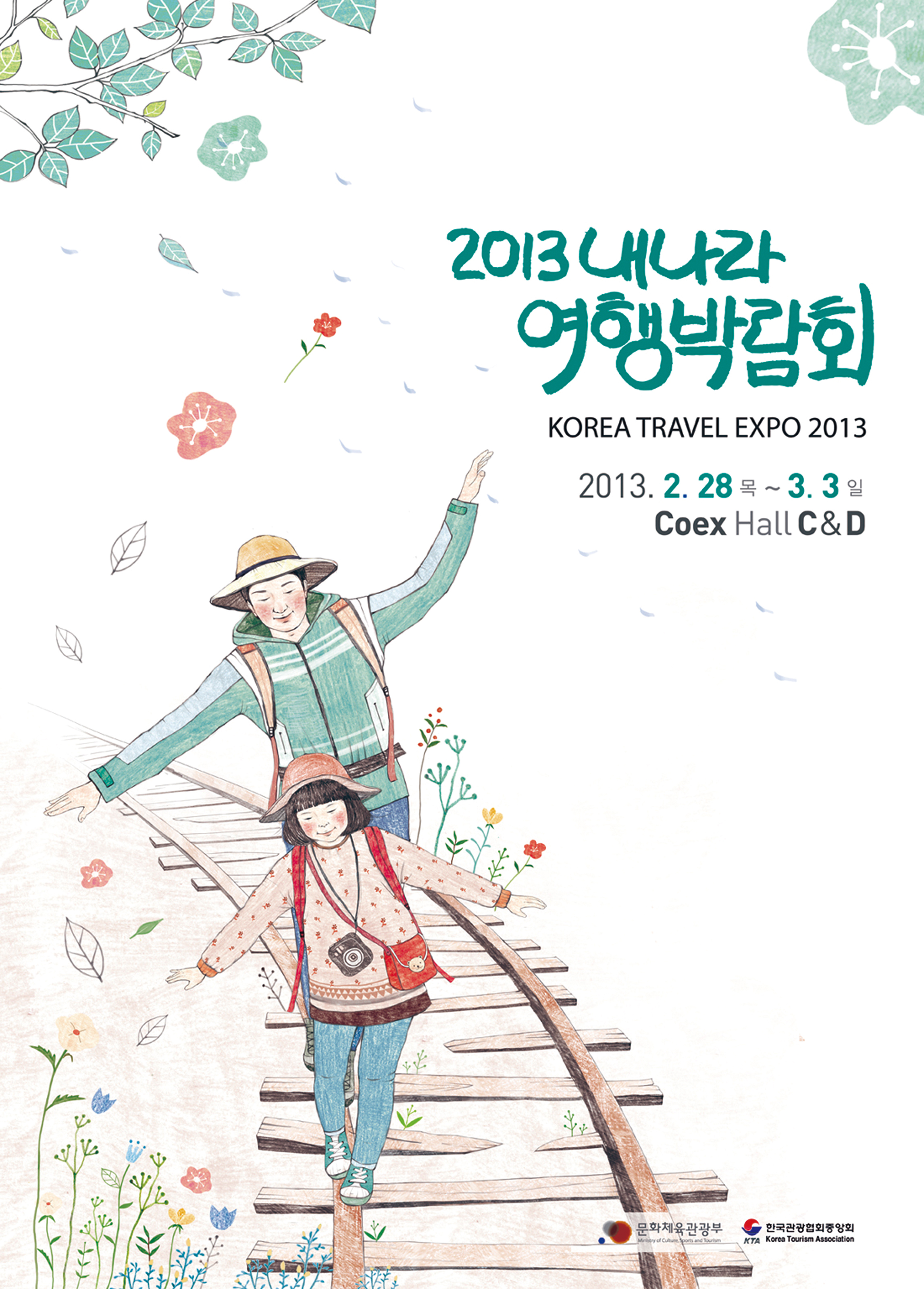 < KOREA TRAVEL EXPO 2013 >
Venue: COEX 3F Hall C, D Gangnam-gu, Seoul
Period: Feb. 28, 2013 March 3, 2013, 10:00 - 18:00
Admission: 5,000 won at Pre-registration (- Feb. 21) provides free entry.
Pre-registration (English) Print out the confirmation page and present it at the Expo site.
Homepage: www.naenara.or.kr (Korean)
Inquiries: +82-2-6000-1577 (Korean, English)
1330 Korea Travel Hotline: +82-2-1330 (Korean, English, Japanese, Chinese)
KTA Holds Session on Yongsan International Business District Devel-opment Project
Korea Tourism Association held an explanation session on the proposed Yongsan International Business District Project, which will cost an estimated 30 trillion won, the largest one in the nation's history, on Feb. 14 in Seoul.
The event was designed for representatives of the tourism industry to take stock of the project for the creation of the largest landmark in Northeast Asia, share information on future processes, and gather views from the Korean tourism industry.
KTA Chairman Nam Sang-man said the Korean tourism industry has to turn to the endless exploration of new markets, creation of content, and setup of infrastructure for the future. Those in the industry should join forces to make the proposed Yongsan International Business District a multipurpose space of tourism and leisure beloved by Koreans and foreigners alike, he added.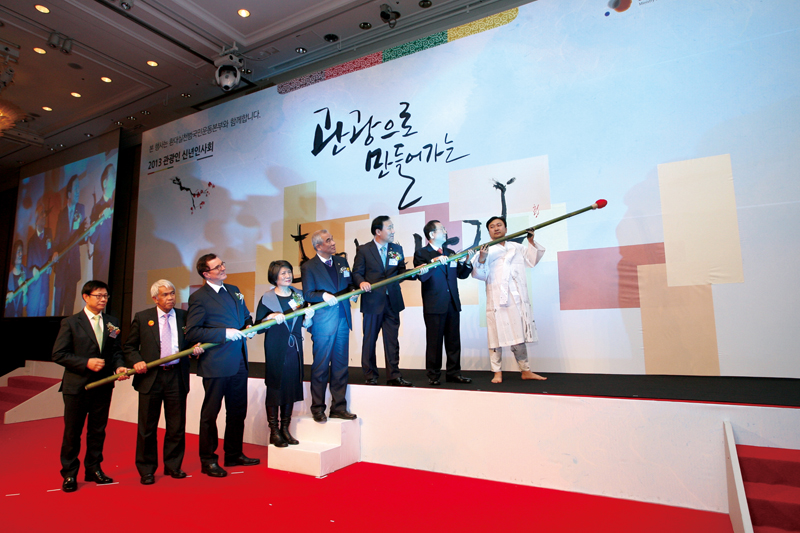 Minister of Culture, Sports and Tourism Choi Kwang-sik, KTO President Charm Lee, Rep. Yum Dong-ryeol of the Saenuri Party, and Presidential Tourism Secretary Ahn Kyung-mo hold an event to usher in the New Year with hope for a booming year tourism at a New Year's gathering at the Millennium Seoul Hilton on Jan. 10.