Under its vision, Hanwha launches j.v. life insurance firm in Hangzhou, China and will expand operations in Indonesia this year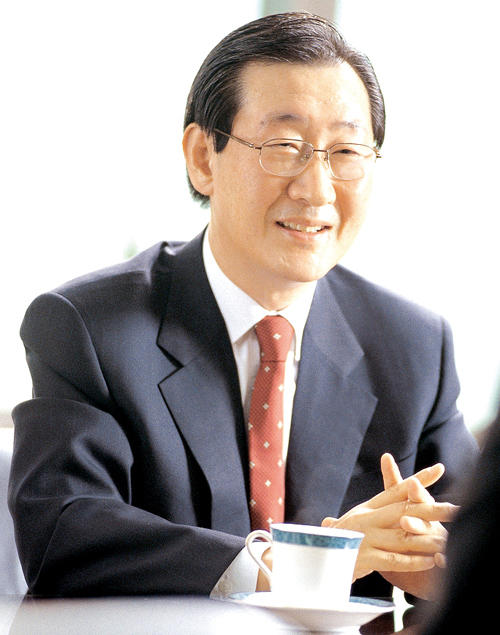 Hanwha Life Insurance Vice Chairman Shin Eun-chul
Hanwha Life Insurance Co., the new name for Korea Life Insurance, considers this year as the initial year for its vision to become "a global life insurer growing together with its customers."
The vision means that every employee of the company should focus their thinking and actions on the customers under the customer-centered management, officials of the company said recently.
In detail, employees should uphold customer-centered management in order to achieve the vision, pursue sustainable management through strengthening the competitive power of the company's life insurance operation, boost profit through asset management, and secure growth engines through continuous growth.
The company has decided to create a management paradigm focused on customer satisfaction and has reorganized part of the company to deal exclusively with customers.
The company will go back to a customer service campaign from 2007 called "Customer Service That Visits Customers" and have it take deep root in the company's customer service culture. The company aims at handling 99 percent of any customer service issue within three days with 100 percent customer satisfaction.
The life insurer will also make its insurance business operation stronger under the New Stimulation Program, which is geared toward taking care of various problems in the operation system with appropriate measures.
Officials of the company said the ultimate purpose of the campaign is to reform the company's corporate culture with tailor-made solutions for each problem with every employee changing his or her way of thinking and working.
The company also has plans to expand its profits through its asset management operation through the diversification of investments and by expanding the purchase of overseas bonds and replacement investments.
Hanwha Life will also spur the expansion of its global businesses including its Vietnam operation launched in 2009 for the first item as a Korean life insurer. The operation has a stable organization and has been growing steadily with new contracts expanding. The company also plans to spur its overseas operation especially in China and Indonesia this year.
Hanwha Life secured a license to set up a joint-venture life insurance company in China from the Chinese government and it has kicked off its operations in Hangzhou last month, the company said recently.
Hanwha Life holds an equal share in the new life insurance firm in China, called Korea-China Life Insurance Co., with an initial capital of 90 billion won. The Chinese partner has the rights to manage the new company, due to its long experience in the industry over the years, the company said.
Hanwha Life launched its operation in China in 2008 during the financial crisis, becoming the first foreign life insurer to enter China. In order to localize its operation, the company hired local manpower and learned various ways to localize its business in China including creating life insurance products tailor-made for locals and as well as a localized marketing infrastructure.