The former Samsung Electronics President known for creative, daring and tenacious management style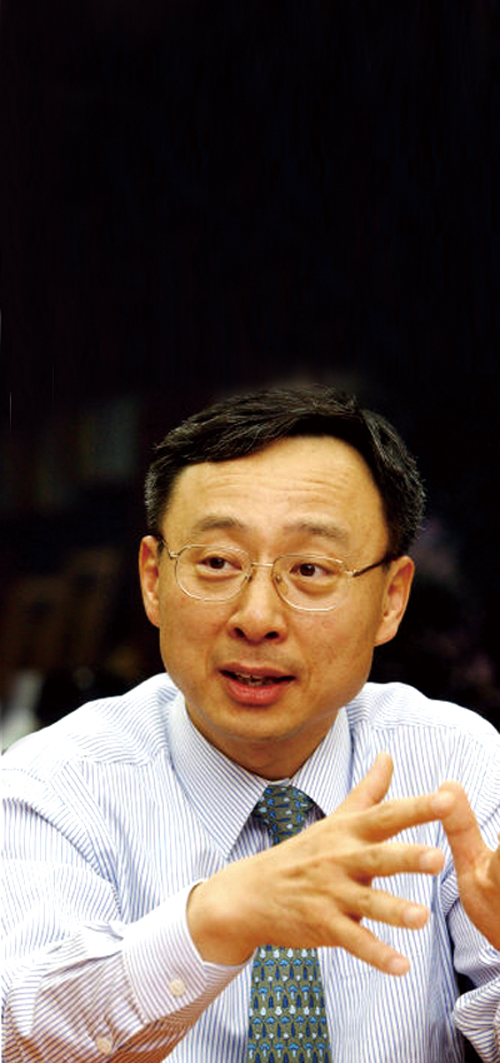 Chairman-designate
Hwang Chang-kyu of Korea Telecom.
Hwang Chang-kyu, former president of Samsung Electronics in charge of semiconductor chip production and professor at Sungkyunkwan University, has been tapped as the next Chairman of Korea Telecom as recommended by the CEO Recommendation Committee at KT, said KT on Dec. 17.
The eight-man recommendation committee worked for over a month since the resignation of former CEO Lee Suk-chae, examining the applications and interviewing the candidates and finally recommended Hwang for his management ability and global management sense, the telecommunication giant said.
All committee members are from outside the company and agreed that Hwang has a global mind and the tenacity for pushing projects he started and is therefore the right person to solve the crisis that the company is faced with now and boost its value in the future.
Hwang is well known for his achievement in creating the legend of Samsung Electronics while working for the company in the area of semiconductor chip development through his marketing offensives, which are seen as his strong points by the recommendation committee.
Hwang called his management style of the semiconductor sector at Samsung Electronics "Hwang's Law" and proved its effectiveness in terms of engineering aspects and led the chip development with precisely framed strategies to show off his management ability.
In 2001, he turned down Toshiba's offer to form a joint venture on the production of memory chips and instead led Samsung to overtake the Japanese chipmaker in the memory chip sector. Chairman Lee Kun-hee was inclined to consider the offer, but Hwang said he just needed a year to beat the Japanese rival and he did.
Hwang is also well known for persuading the late Steve Jobs of Apple to use Samsung's NAND flash chips on Apple's I-pods which went on to dominate the global market for MP3 players. He has been known to project correctly what's ahead in his company's future. He was responsible for changing Samsung's main chip from D-RAM to flash memory chips in the early 2000s to lay the groundwork for Samsung's mobile phone base. He is not afraid of failure, and faces problems squarely. Hwang is a graduate of Seoul National University with a major in electronics and earned a doctorate in electrical engineering at the University of Massachusetts in Boston in 1985 and joined the Stanford Institute as a research staff member in 1985. In 1992 he became head of Samsung Electronics Semicon-ductor Research. In 2001, he was named president of Samsung Electronics Semiconductor division followed by his stint as head of the State R&D Team in 2010. Hwang became the chair professor at Sungkyunkwan University in 2010.
In this respect, Hwang is considered to be the right person to take care of the problems KT is faced with including mobile phone operations and the need to break out of the domestic market, which has reached the saturation point, while the inter-city call business and high-speed internet and other wired communication services are stalling in their growth, slowing KT's annual sales and profit growth.
Industry sources said the new CEO should come up with KT's future operation vision as a global telecommunications firm.
The biggest obstacle that might test Hwang's abilities are internal conflicts among KT's units. KT, with a 322,600-strong workforce, has all kinds of employees including those who were hired from the outside — so-called "parachute personnel," those who joined the company through examinations, the old labor union, and the existing labor union presenting different voices. There also are employees divided by regions and school ties with leading executives as their leaders waging factional conflicts.
Hwang also would have to take care of the aftermath created by his predecessor who was charged with alleged fraud.