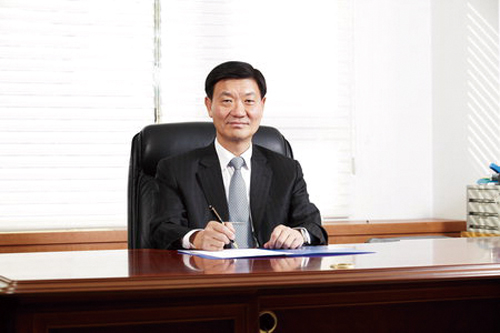 Hyundai Wia President Chung Myung-chul (photo: Hyundai Wia)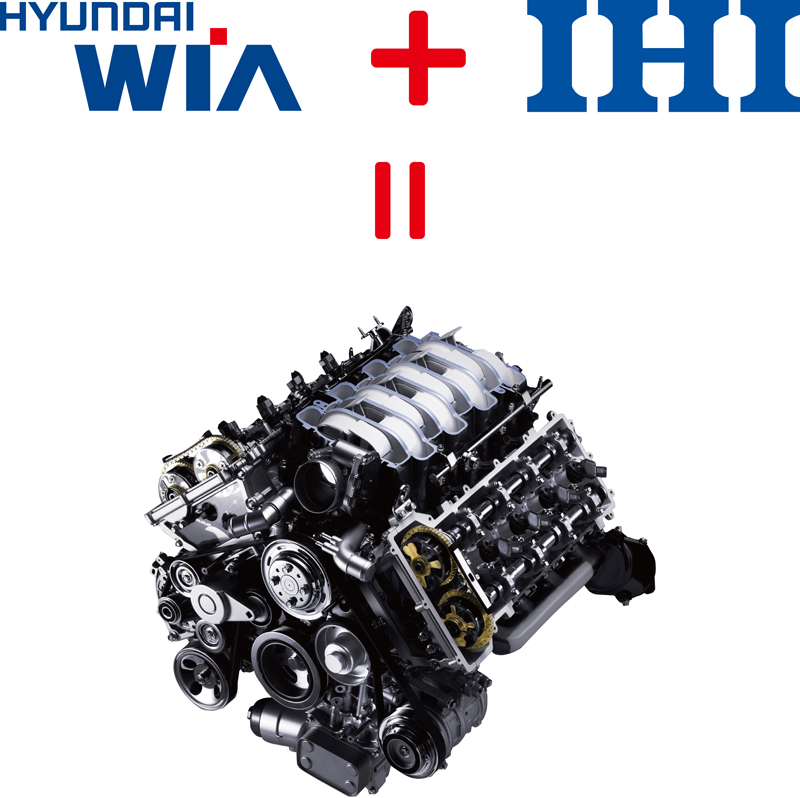 Hyundai Wia is turning to the localization of turbochargers. The subsidiary of Hyundai Motor-Kia Motors Group has thrown down the gauntlet against global turbocharger makers, including Honeywell and BorgWarner, both of the United States, and Mitsubishi of Japan, which altogether account for 95 percent of the global market.
Hyundai Wia teamed up with Tokyo-based IHI to establish the joint venture, Hyundai Wia IHI Turbo (HWIT) and held a ceremony to launch the construction of its Seosan plant in the Auto Valley in Seosan, Chungcheongnam-do, on Aug. 8.
Hyundai Wia and IHI plan to invest a combined 37 billion won by 2019. The first phase of the project calls for installing production facilities on a lot covering 10,000 sq. meters at a cost of 15 billion won by next year. HWIT is to mass-produce 250,000 units of turbochargers yearly, starting in 2015, and raise its yearly production to 750,000 by 2019.
In particular, Hyundai Wia agreed to acquire the technologies on the production of turbine wheels, shafts, and compressor wheels, key components of turbochargers, from IHI. Hyundai Wia plans to localize the technologies for producing turbochargers, which Korean companies now import from abroad and assemble.
IHI, with an annual turnover of 15 trillion won, supplies key automotive parts and components to global automakers, including Volkswagen, Benz, and Toyota.
Hyundai Wia President Chung Myung-chul said at the groundbreaking ceremony, "It took 15 months for both companies to conclude the joint-venture deal, and we will have synergetic effects as an automotive parts maker by grafting advanced technologies in our joint venture with IHI."
IHI President Hiromu Furukawa said that since the Hyundai Motor-Kia Motors Group ranks as a global top-five automaker, the joint-venture company is likely to produce good performances.
For instance, if Hyundai Motor's 2,000 cc gasoline engine is equipped with such turbochargers, the car will see its horsepower and torque improve by 68 percent and 85 percent, respectively.
President Chung said turbochargers contribute to not only reducing car emissions but also improving fuel efficiency. The establishment of the joint venture will serve as an opportunity for Hyundai Wia, a transmissions and machine tool maker, to expand its business portfolios to the advanced parts and components segments, Chung said. He continued that if and when the joint venture establishes a 750,000-unit yearly production capacity, it will likely have an effect of substituting imports worth 30 billion won yearly.
Hyundai Wia will have a 51 percent stake in the joint venture and the remainder will be held by IHI. The joint-venture will last 10 years from 2015, when mass production will be established, through 2024. IHI is one of the Big Four turbocharger makers, which account for a combined 96 percent of the global turbocharger market whose size is estimated at 24 million units per year.
Honeywell Korea now controls a more than 50 percent share in the Korean turbocharger segment whose size is estimated at 1.7 million units yearly. HWIT will have a competitive edge in terms of price by localizing the essential parts of the turbocharger, officials with Hyundai Wia said. IHI agreed to transfer the key technologies related to the production of the turbocharger to Hyundai Wia by 2016.
Hyundai Wia's full-fledged automotive parts project will not only invigorate the local economy, but also have an effect of accommodating its cooperative companies simultaneously.
In 2012, Hyundai Wia signed agreements on massive investments in the Seosan Industrial Complex with the Chung-cheongnam-do and Seosan city governments. They call for Hyundai Wia to invest 600 billion won on a lot of 429,000 sq. meters and create 1,000 jobs by 2015.