By Lee Jongho, secretary general of the World Energy Congress Daegu 2013 Organizing Committee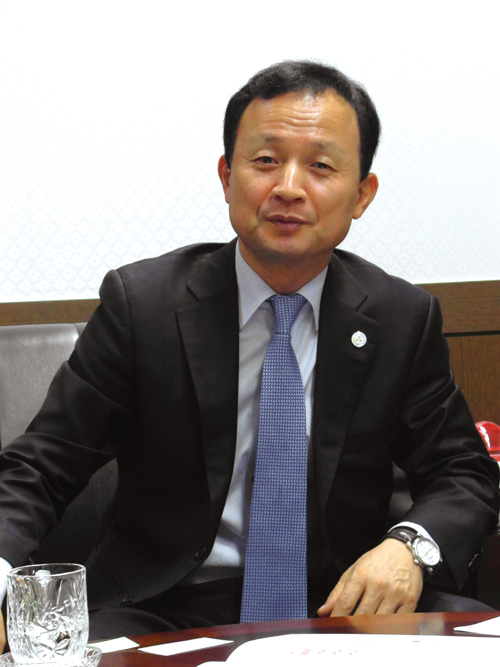 Sec. Gen. Lee Jongho of the World Energy
Congress Daegu 2013 Organizing Committee(photo: WEC)
Energy issues may be inadvertently perceived as monotonous and difficult, but they are closely related to our daily lives. Accordingly, the energy field has played the most significant role to humanity and civilization for the past several hundred years, and it will get more influential in the years to come. United Nations Secretary General Ban Ki-moon stressed the energy sector's pivotal roles in the implementation of the U.N. Millennium Development Goals (MDGs). This is the reason the energy field serves as an essential factor in the development of society and the economy.
Currently, learning how to address energy issues is a prerequisite for the sustainability of the future of humanity. There are insufficient global discussions among related stakeholders concerning how to set the direction of the future of the global energy field, however. Unless immediate solutions are worked out and actions are taken, it is uncertain whether human civilization can be sustained.
Fortunately, energy issues will emerge anew as the major global agenda. There is less than one month before the 22nd WEC 2013 will be held in Daegu from Oct. 13 to Oct. 17 under the theme "Securing Tomorrow's Energy Today." Roughly 5,000 experts from the energy field, including minister-level government officials from some 100 countries, global energy company CEOs, renowned scholars, and technology experts will descend on Korea to shed insights into new solutions for energy issues.
Korea, the host of the WEC 2013, has spared no efforts to make the global event a success. More than 3,440 people from 103 countries, including major energy company CEOs, energy experts, and ranking government officials have already signed up to participate. It is an unprecedented move for large numbers of representatives from China, Japan, and Southeast Asian countries to participate. The world's eyes and expectations are on whether Asian countries, whose influence is growing as they become the world's biggest consumers, will raise their voices.
So far, 238 of the most influential figures from 65 countries have been confirmed as speakers, comprising 44 energy ministers of governments and CEOs of such companies as Royal Dutch Shell, Saudi Aramco, State Grid Corporation of China (SGCC), PEMEX, GDF Suez of France, EDF, Gazprom of Russia, Exxon Mobil, GE, and Siemens. The WEC is a rare gathering that brings together ranking officials from each country's government, academia, business circles, international organizations and other walks of life.
Korea may make the most of the event from the international perspective. We will be able to raise our international standing by playing a leading role in proactively setting major agendas and taking the lead in discussing global issues. The nation will have to make the congress an opportunity to build networks with global company leaders, make joint investments, forge alliances, as well as engage in joint research and technology exchanges.
The WEC 2013 will be a precious opportunity to take a look at policy solutions to global energy issues ranging from energy security facing Korea to energy access and environmental impact issues, get a glimpse into future forecasts of each energy sector, and engage in in-depth discussions in every energy field ranging from fossil fuels and nuclear energy to new and renewable energies, which will have far-reaching influence in political, economic and other segments of society.
The upcoming Congress is hoped to build the groundwork to cope with global energy issues. Korean companies and government will have to make the most of the congress as an opportunity not only to take a look at global energy market trends and future courses, but also to gain an insight into the establishment of its long-term energy policies.